My friend
Meg
wrote a
book
. I just bought a copy. It's about weddings and wedding planning. Sane wedding planning. And despite being married already, I can't wait to read it. I can't imagine how it would be if I were engaged. I would be even more excited than I am already... If I knew anyone that was engaged, I would buy them a copy for Christmas. Or just because.
And, if you buy it today, you can help move the book up the best sellers and movers & shakers list.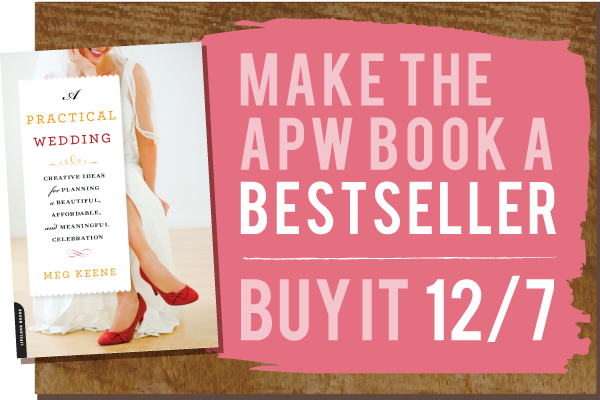 And for those of us in the UK, here's the link to the
Amazon.co.uk
site.
(photo by One Love Photo, via A Practical Wedding. Second Image via A Practical Wedding)